Many thanks Ma'am for bringing some focus to racing on your Diamond Jubilee, it is much appreciated.
The Derby market is a funny one for me. Over the years I have flip flopped between good and bad results.  Looking at today's race, it looks a bit tricky.  With Camelot going off at such a short price interest in the market will be high and I expected there will be significant volume in the market. That's great, but it will squash the market and you will have to wait an age to get an order on Camelot filled. I'll be raising stakes and putting in orders earlier than usual to give myself a chance of a result, but it will be interesting to see how the market plays out.
Good luck whatever you are doing and enjoy the extra long Jubilee public holiday. I'll be skipping that evening racing to head over to a party this evening, the first of three over the next few days!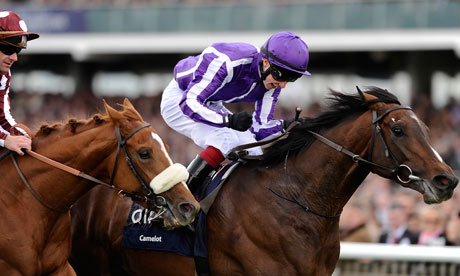 Category: Horse Racing