Well that was just a fantastic start to the Champions league group stages! Let's hope the remaining fixtures bring up a few similar results. It's easy to use the oft quoted, and often misused, phrase 'It was a traders dream', but it was!
Both the Man City and Arsenal games, where there was the bulk of liquidity, ended up in situations where if you backed or laid either team or the draw before the off you could have traded out for a profit at some point in the match. It really doesn't get much better than that! Without any knowledge or judgement you would have got it right last night, that in essence is the beauty of trading. When backing or laying you limit your potential realm of reward to the outcome, when trading your potential profit is based on uncertainly and variability. We like uncertainty!
Unfortunately some people get caught out by falling into the trap of not understanding their true objective when trading. If you trade then you are looking for a payoff given a number of scenarios. You have to fix your maximum exposure and then try to reduce it so you end up in a position where you can't possibly lose. From that point you can do what you like, including speculation on wild outcomes, because at that point you have no risk in the market.
Last night you could have backed Real Madrid at 1.58. You would have risked 100% of your stake and your payoff would have come if they win or take the lead at some point. If you laid them, you risked 58% of your stake and your payoff would be the opposite.
If you waited to see who scored first you would have been in the situation where your judgement shifted slightly to whether you felt City's opponents, playing at home and dominating the match and they also had a record of 40 wins and two draws in their opening home games of the Champions League, would equalise at some point. There's a little hint in there!
Of course, everything is easy in hindsight but even hindsight is a useful research tool. Football is famous for it's wild variability. But as I pointed out in a previous post, that variability can throw up some good opportunities as well. So use it to your advantage.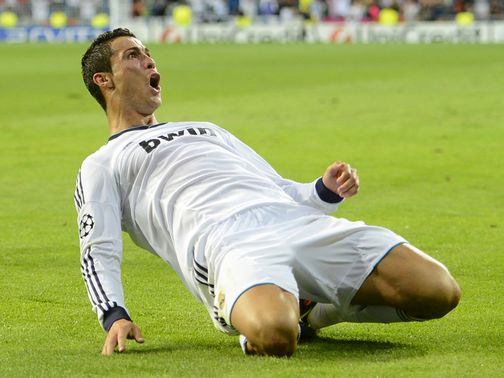 Category: Football / Soccer