Tag: masters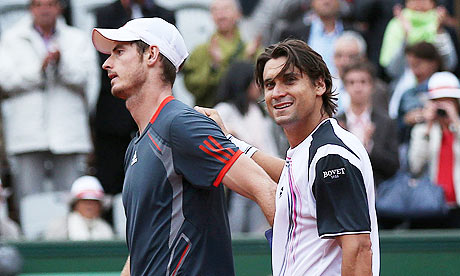 The semi final went pretty much the way we expected. Gasquet put up a lot of resistance but Murray eventually won out. It may for a nice trading set up, you can see the charts here.
No Tennis match can have a certain outcome but the case for a Murray win against Ferrer looks compelling and this will set up Murray in prime position for a massive seedings boost.
Ferrer has the better of Murray 4-0 on Clay, …
What an interesting summer we could be in for on the Tennis front.
It's a quite remarkable start to the season for Djokovic. I wrote a detailed magazine article where I had tipped him up as the next #1, but didn't expect that to be happening near the end of May. His run is taking on truly historic proportions.
Here is a top ten for Djokovic: -
http://espn.go.com/blog/statsinfo/post/_/id/19913/top-10-of-djokovics-record-run
I don't usually trade or watch much sport on a Sunday but …
Already green I am sat down enjoying the final day of the masters and there is some fantastic golf being played. It could be a really exciting finish if this level of play is kept up. Great stuff.…