i agree.
Facebook was a young person's thing but when everyone's grandma starts using it the young will look elsewhere for something new and more cool.
this started appearing around Shoreditch near where i live several years ago...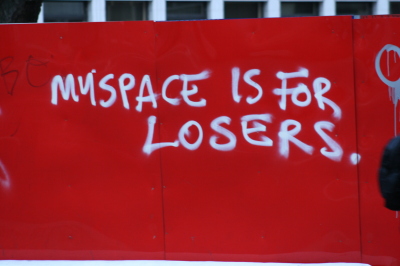 the same thing could happen to Apple imho (in the west) - iphones are now so popular that they cannot be cool by definition. the competition is catching up fast and it only takes one duff product launch...